About us
About us
Our Process
About Lube
About Faer
Today's Kitchen environments are very different from those in the past. What used to be a separate and practical space for food preparation and eating, has transformed the kitchen into a communal space where families and friends come together to cook, play and be entertained.

As a result, the multi-functional kitchen environment has become the most used area in the home and the ultimate lifestyle status symbol. 

Kitchens by Strato is pleased to be offering the most highly fashionable and complete line of Italian kitchen environments in the world – Cucine Lube. 

Since 1967, we've been creating some of the Worlds most iconic kitchen environments. Beyond form and function, we bring dream kitchens to reality by incorporating a modern-day approach to every project. With an exceptional wealth of experience to call on, we promise you a spectacular kitchen environment that suits your home and style in order to express the best of you.

We encourage you to navigate our website or visit our showroom and discover the endless possibilities that our line of Kitchen products have to offer.
At Kitchens by Strato, our step-by-step process ensures that we deliver a kitchen environment that expresses the best of you.

The Artistry Watch your unique lifestyle kitchen environment become a reality in the skilled hands of your own personal design consultant. Hand picked for their repute and creativeness, our consultant will work with you directly to create your kitchen precisely in accord with your wishes. You will be consulted at every step of the way because it is after all, your sense of style that they will portray. At Kitchens by Strato, it's all about you. 

The Vision We begin by inviting you to our showroom for a complimentary consultation where we work hard at grasping your vision, goals and objectives. We're great listeners and observers and we continuously share our thoughts and ideas based on years of experience in usability and design. 

The Options Once we establish your vision, we have you indulge in the excitement of selecting from an array of boundless options, including fixtures, countertops and appliances. Then, with your investment parameters in mind, your plans, 3D renderings, details of services and manufacturing schedules will be prepared and presented to you for your final endorsement.

The Experience Now the experience truly comes to life. Your LUBE kitchen will be built using the most environmentally friendly materials, advanced machinery and technology. Our plant which spans more than 100,000 m2, enables us to achieve the highest quality standards that are certified by the most renowned international certificates.
Welcome to the world of LUBE

LUBE's story is one of intuition and unwavering ambition. An ambition that has been fulfilled through hard work, professionalism and commercial know-how. Established in 1967, the company has become renowned for the quality of its products and bold business strategies. In 1974 the company began a remarkable period of expansion, increasing both its production capacity and its involvement in technological research. As a result, LUBE is one of the top three Italian kitchen producers in the world and number one in terms of kitchens produced every year.

Facts & Figures 

The most advanced machinery and technology, distributed over more than 100,000 m2, enables us to achieve the highest quality standards that are certified by the most renowned international certificates. 

We produce all our kitchens using clean energy. One of the largest photovoltaic power stations in Italy can be found on the roof of our plant. Its 27,000 m² of panels power production, which means our country's valuable resources are preserved. Our relationship with the environment is a definitive one: we aim to cut CO2 emissions by 47 million tons over a period of 25 years.

LUBE is an established international company, present in over 50 countries, thanks to the quality and flexibility of its products.

LUBE produces over 300 Kitchens per day and ships in excess of 60 containers per day as a result of their advanced machinery and distribution network.

For our Large Trade Customers, a new showroom has now been added: measuring more than 1,500 m². The showroom houses a complete array of our creations, where qualified staff are there to assist in customizing the most optimal kitchen program for your development project. Speak to Kitchens by Strato for a site visit and see first hand, the innovation, quality and workmanship that goes into each and every LUBE kitchen.

Certifications

LUBE has always conducted its business with the customer's needs in mind, as well as safety, technological innovation, design and above all the solidity and quality of its products. This is the reason why LUBE has obtained prestigious international certifications over the years, for instance: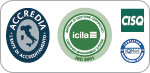 CISQ

LUBE Industries S.r.l., after having obtained the UNI EN ISO 9001:1994 certification, achieved its goal of attaining certification for its Quality Management System in compliance with the international UNI EN ISO 9001:2008 (Vision 2000) standard, by displaying an ability to supply products which conform to the specifications and expectations of the customer and to the requirements of applicable laws. In particular, the standard's target of improving customer satisfaction with the effective implementation of the System and the ongoing improvement of the company's business interests should be highlighted. This general principle is put into practice via a series of specific requirements. These must address the fact that Customer satisfaction has to be the goal at all times, not only in terms of the strict technical or technological aspects of the operation (the product), but also in terms of each aspect of the relationship with the Customer (the service).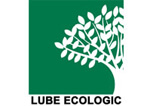 LUBE ECOLOGIC

Regarding the production of its kitchen structure components, the LUBE Group has decided to only use materials that release very low levels of formaldehyde. These comply with the F4 star standard, as defined by the JIS regulation. This standard is certified by the Japanese government, which is the most stringent when it comes to environmental safeguards.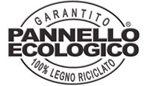 ECOLOGICAL PANELS

LUBE only uses ecological panels in its furniture which are exclusively supplied by certified companies. "Ecological panels are a guarantee that you have chosen furniture of absolute quality without damaging the environment."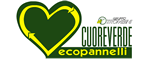 "CUORE VERDE" ECO-PANELS

The panels bear the "CuoreVerde" brand, a synonym for the "green" values that are the foundation of the Group's production policies.
Ecosystem recovery
The CuoreVerde eco-panel is an industrial product which is manufactured with reused wood-based materials, thus avoiding the need to cut down new trees.
Eco-processing
The recycling process begins with in-depth checks on the incoming material. Any materials that are rejected are either sent for recycling or disposed of according to law. Respect for nature
Glue with low formaldehyde content has been used in the manufacture of this product. The manufacturing process takes place with the greatest respect for current environmental rules.
Certified quality system
The CuoreVerde eco-panel is produced by companies who have UNI EN ISO 9001:2008 certified quality systems.
Faer Ambienti was founded between late 1995 and early 1996 by the Gruppo Industriale Lube. The young and dynamic company males bedroom furniture and decorating accessories. Its capable and determined management and staff have set their sights on becoming leaders in the furniture segment.
Its industrial building covers a total of 20,000 square meters and houses technologically advanced and highly flexible production equipment. All the products that are still made by hand are designed here and created using advanced technology. The production system at Faer Ambienti is one of the foremost examples in Italy of robotic woodworking.
Production line intergration software provides a complete overview of the production sustem, whereby a single centre optimizes the performance of each indivual machine involved. This makes it possible to create technically advanced products with an eye for detail. The result is the superior quality of each piece which can compete with even higher-end furniture.
Due to its exceptional organization, Faer has been able to build on the growth trend obserbev in recent years has gained the approval of many consumers. The strategy currently pursued is to strive to understand the needs of the market, in an attempt to respond to increasingly greater demands while at the same time, continuing to provide all the advantages and services provided to date.